US International Tax Issues
As a US citizen you know you have a unique obligation..

to report your international income and assets, but from July 2014, you also need to declare all your international or offshore bank accounts under FATCA.
We can help…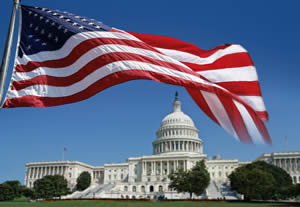 Have you worked outside the US for years and not submitted your US taxes returns but are now planning a trip back to the US and are concerned?
Are not up to date with your US tax filings but you need to renew your US passport and have been asked for your Social Security number and are concerned?
We can help…
Do you need to review or resolve your complex international tax obligations and do not know where to start?
We can help…
Are you considering giving up your US citizenship by way of;
Repatriation
Renunciation
Dual citizenship
We can help…

Faulkner international are a Seychelles based professional US tax specialist offering a comprehensive range of mitigation services and international tax solutions suitable for non US resident US citizens and green card holders
Relocation on an international posting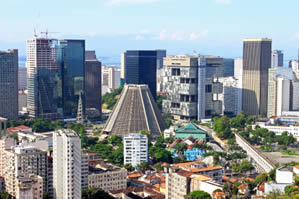 The issues to be faced when relocating overseas on an international posting can be numerous and complex and a clear understanding of your complete tax obligations is essential.
We can help.

We have complete and current knowledge of all international tax laws and rules.
Faulkner International will be able to assist in smoothing the transition by preparing a comprehensive evaluation of your present and future tax obligations.
Providing you with guidance on what needs to be done before departure and after arrival in your international posting.
So being forewarned is being forearmed with a Faulkner International guide providing you with the complete tax picture both domestically and internationally.

Returning to the US
Have you been working overseas and are planning on returning to the US and need to deal with your international tax affairs as well as being aware and prepared for your tax obligations in the US?
We can help.
Inheriting Internationally
Probate in one country can be complex enough but if you have inherited international assets or have relatives living internationally who wish to gift part or all of their estate to you whilst you are living in another country...
We can help.

Our range of personal international tax solutions
Personal International Tax Solutions
Faulkner International offer a wide range of corporate international tax solutions including:
International Tax Advice
Faulkner International offers guidance and advice in international tax structuring tax management and offshore tax planning solutions that offer legal and compliant creative solutions to mitigate tax liabilities in all international locations.
With extensive experience of US tax compliant schemes to maximise non resident tax entitlements whilst outside the US.
Offshore Trusts
Faulkner International has an extensive and comprehensive insight into the various trusts available on and offshore, including discretionary, non-discretionary, revocable, grantor, family retained interest will and protection trusts.
Comprehensive Offshore Company Formation
Faulkner International provide comprehensive advice and guidance, firstly on the purpose and need to establish an offshore company and if appropriate then the best location and the most effective and cost efficient structure to use dependent on our client's tax status, nationality and current or intended residency.
Personal International Tax Solutions
Private clients wishing to live, work or own properties in Western, Central or Eastern Europe, South America, South East Asia, Africa or Australasia often ask the same questions:
What is the best way to structure our assets for these countries?
How do we manage the rental income on our property?
How do we notify IRS that we are working abroad?
We need help to file our US taxes. Do you offer this service?
What is wealth tax all about? Do we need to file a return?
What is FATCA all about? Do we need to file a special return?
Should we be aware of any other taxes?
What happens to our foreign income?
How do we become resident of these countries?
Bureaucracy in some countries can be a little bewildering. Can you help?
How can we set up a business in these countries, in accordance with the regulations, but not paying anything we do not have to?
Our skills, experience and time tested methods will save you money.
Faulkner International can act as your tax representative.
Faulkner International helps private clients reside set up and manage their international businesses.
Faulkner International act as an international co-ordinator, making sure you are respecting the law of these countries whilst ensuring a long and prosperous future for your interests.
Faulkner International have built long term and mutually beneficial working partnerships with our professional introducers, which we hope you will agree is the foundation for sound business.
Faulkner International can be and often are a "Home from Home" base, there to provide a permanent reference centre, which is both necessary and reassuring.